With operations in 36 U.S. states, we've built a diverse portfolio of energy assets and have invested more than any other utility in the country.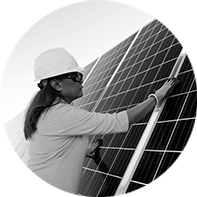 From 2009 through 2018, we invested $83 billion in U.S. energy infrastructure.


Our infrastructure delivers economic benefits across the country, with operations in 36 states and 14,300 workers employed. We paid more than $663 million in property taxes in 2018 alone.

These taxes help support our police officers, firefighters and other municipal employees, as well as help fund other local government projects like road construction and recreational parks for millions of American families.
Investing More in America's Energy Era
NextEra Energy is planning between $50 and $55 billion in new infrastructure investments through 2022.