Our wind energy capacity has nearly tripled over the past decade.

We own and operate nearly 15,000 megawatts of wind energy.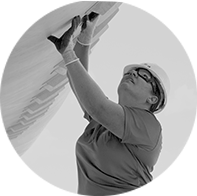 In 2018, we had wind facilities located in 19 states and 4 provinces in Canada.

From 2019-2022, we expect to bring online an additional 5,000 to 7,800 megawatts of clean, emissions-free wind energy.