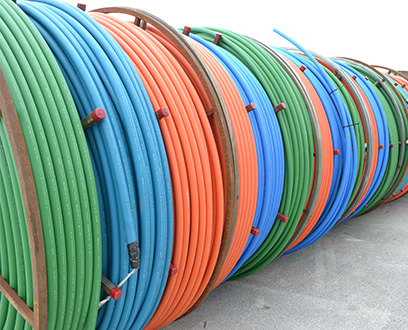 Valuing a diverse business environment
We embrace diversity and inclusion across our business and supply chain and we have maintained a legacy Supplier Diversity Program for more than 50 years. As we embark on change, these suppler diversity initiatives become a more integral part of our enterprise-wide diversity, equity and inclusion efforts. We proactively promote and seek opportunities to work with qualified small, disadvantaged, women-owned, veteran and service-disabled veteran-owned, and minority-owned business enterprises.
Our culture of inclusion for everyone makes us a stronger, more successful company. In the most recent federal reporting period, from Oct. 1, 2019 through Sept. 30, 2020, small and diverse businesses received more than $633 million in contracts, including:
$113 million with small disadvantaged businesses.
$160 million with women-owned businesses.
$357 million with minority-owned businesses.
$29 million with veteran-owned and service-disabled veteran-owned small businesses.
We are also committed to diversity among our external banking partners. We have formed partnerships with a target group of minority, women and disabled veteran broker dealers and we have a strong commitment toward supporting this sector. Over many years, we have engaged these firms on various capital markets opportunities as they arise.
In addition, our company proudly supports the National Minority Supplier Development Council and is a founding member of the Florida State Minority Supplier Development Council, whose mission is to link corporations and government agencies with Minority Business Enterprises (MBEs) to foster business development and expansion.
Small and diverse companies interested in becoming a supplier should register their interest at www.fpl.com/suppliers.