The Next Great Minds

At what other company can you work more than 250 feet in the air, develop virtual reality training, volunteer in the community and interact with top executives? At NextEra Energy, being an intern means more than getting involved in the day-to-day business. Our goal is to develop new talent and identify candidates for a suitable future full-time employment opportunity. 
About the program: What's it all about?
Internship opportunities are available across the U.S. and multiple areas of our business. Most internships last 10 to 12 weeks during the summer. We regard every intern as a potential full-time employee. After completion, interns may be offered the chance to return. NextEra Energy also has apprenticeship programs in our distribution and nuclear business units.
Internship positions are posted September through November for the following summer. We aim to fill all positions by the end of December and no later than the end of February. So apply early!
Eligibility: Can I do it?
GPA of 3.00 or higher. 
Actively enrolled as a full-time student in a bachelor's degree program or higher in an appropriate course of study. 
Proof of eligibility to work in the U.S.
 
Benefits: What will I get?
Competitive compensation
Stipend (in some cases) 
Travel expenses reimbursement 
401(k)/pension vesting service 
Sick/sickness in family leave 
Employee resource groups
Intern newsletter and website 
Volunteer opportunities 
On-site health and free fitness centers (in some locations)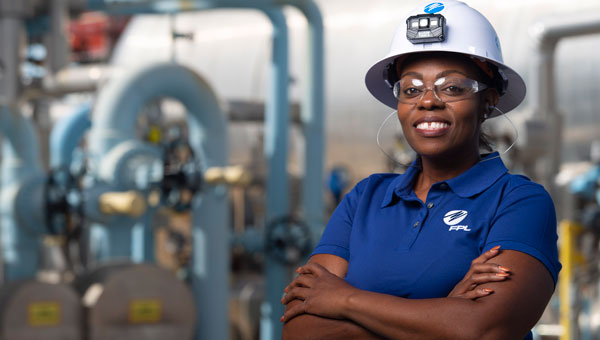 Join Our Team
Join our team and find your place among the brightest talent in South Florida.