Driving Innovation
We are always focused on innovation and exploring new technologies. From state-of-the-art renewable energy solutions and leading-edge battery storage systems to smart grid technology and drones equipped with artificial intelligence, being innovative and having a strong commitment to continuous improvement is at the heart of who we are as a company.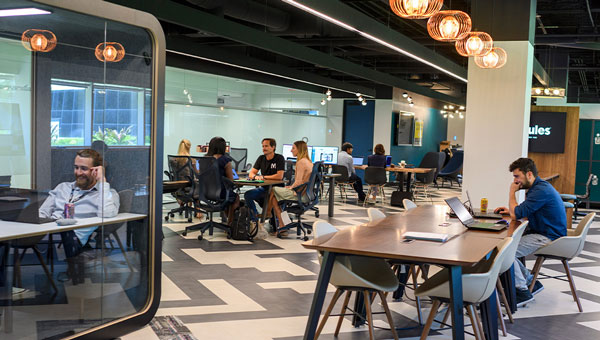 NextEra Energy's Innovation Hub
Our in-house innovation hub helps early-stage startups develop their game-changing ideas in the energy industries.
Hack Week
IT drives our innovation efforts. During Hack Week, participants are presented a specific problem to solve innovatively.
|
Drone Technology
Our drones are equipped with artificial intelligence, allowing them to aid in power restoration and assess equipment.
|
Join Our Talent Community
We'll keep you informed about upcoming events and opportunities at NextEra Energy that match your interests.
Sign Up |